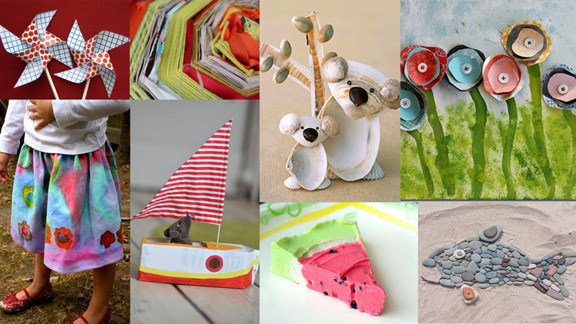 I have almost finished my
"Summer Bucket List"
framed check-list. I will post-it soon along with the specifics about the crafts and activities we have chosen to do this summer.
Meanwhile, I saw this list of 50 more crafts over at
"The Long Thread"
and thought I would share it here. We have added a few more crafts to our list, from this list, like the cool DIY HOT AIR BALLOON, shown below. This will be a ton of fun, and the kids can change what they put into the basket and see how that alters the way the balloon floats.
I hope you will find one of these 50 crafts worthy of
your
summer list!!
-Becca